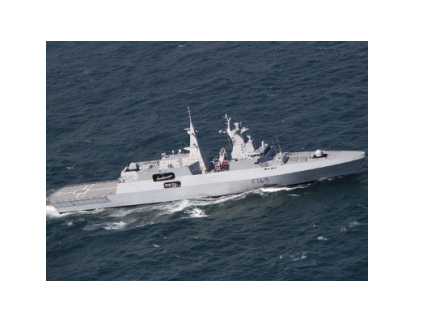 President Cyril Ramaphosa has approved the extension of the anti-piracy Operation
Copper in the Mozambique Channel for another year.
In a letter dated 28 March 2018 and sent to the Chairperson of the National Council
of Provinces, Ramaphosa informed members of the Council of the extension of the
employment of the South African National Defence Force (SANDF) "for service in
fulfilment of the international obligations of the Republic of South Africa towards
Southern African Development Community maritime security, in the Mozambique
Channel."
"I have extended the employment of two hundred members of the South African
National Defence Force...in order to deter and prevent piracy in the Mozambique
Channel. Members of the SANDF employed will continue monitoring and
deterring piracy activities along the southern African coast of the Indian Ocean,"
Ramaphosa stated in the letter.
"This extension of the employment is for the period 1 April 2018 to 31 March 2019. The total expenditure expected to be incurred for the
employment is R127 000 000."
The South African Navy has been involved in Operation Copper since the SAS Mendi commenced patrols in January 2011. An operational pause
was undertaken in July 2012 as the use of the frigates "was proving costly and expensive." It was then decided to introduce the Warrior-class
Offshore Patrol Vessels (OPVs) into Operation Copper. Since then, deployment duties have rotated between the frigates and the OPVs. The
replenishment ship SAS Drakensberg has also been sent to patrol for pirates, and assisted European warships in apprehending seven Somali pirates
in early 2012.
defenceWeb understands that no vessels have been deployed to the
Mozambique Channel since January this year. This is most likely due to
budget constraints, which has seen the Navy having to cut its sea days
from 12 000 to 10 000 a year in the 2019/2020 financial year. Operation
Copper has accounted for the bulk of the Navy's total sea days.
According to the Department of Defence's Annual Performance Plan
for 2018, an amount of R4 424 685 000 has been allocated to the
maritime defence programme for the 2018 medium term expenditure
framework. This is a shortfall of close to R3 billion of what the maritime service maintains it needs to do its job of defending and protecting South
Africa and its maritime zones.